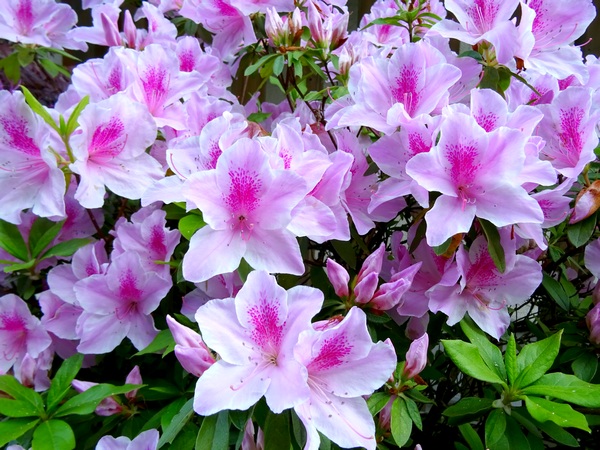 Whether you're having a good day, or a not-so-good day, the azaelas remain ablaze. It's what they're good at, and it may sound like a strange thing to say, but no matter what you're feeling right now, I'm pretty sure the azaelas know what it is.
A few weeks ago, when they had just begun to bloom, I took a photograph and thought of uploading it to Facebook. It's not a photograph in this post.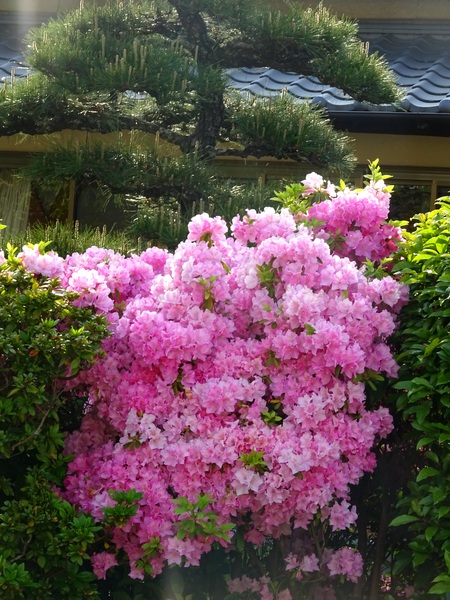 This time of year, lots of folks are uploading pictures of azaelas, both in Japan, my current home, and America, the place I was born. Of course they do. The azaelas are magnificent. Their colors are so alive.
No joking, on a day like today, I feel as if I can hear them standing tall, fazed by nothing, proclaiming in song their glory.
But before I could post my photograph to Facebook, a Facebook friend posted his. When I saw his photograph, I felt something very deeply. There were so many pictures of azaelas uploaded on Facebook, but this one I felt could have been one I had taken myself.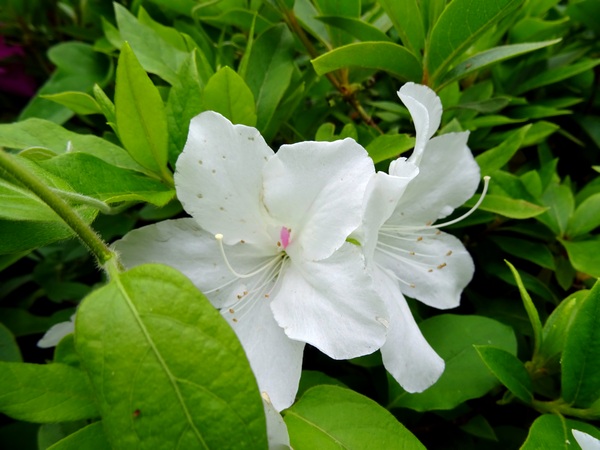 Actually, I felt as if I'd taken his picture—and he'd taken mine.
Of all the photos uploaded, his was the only one that made me feel that way.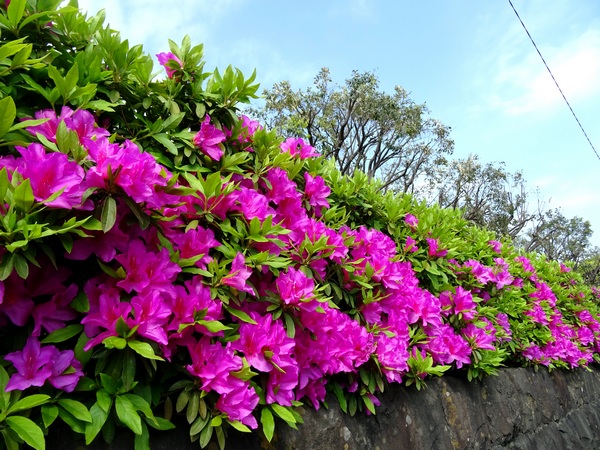 So I didn't post mine. I felt mine was already up.
He had sent me a friend request only a few months ago.  He was someone who had lived up the street from me when I was in high school, someone whose name I knew, but not someone I had ever spoken to much, if at all. He was a couple of years younger than me.
But I usually liked his posts.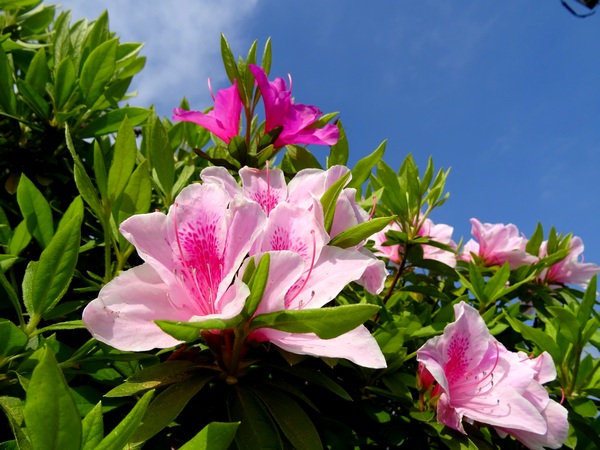 Not always, but sometimes, when I looked at his images (ones that he was sharing with everyone, of course), I felt as if we were standing in front of them together, looking at them together, seeing them the same way. I don't know, maybe other people who saw them felt that way, too.
Sometimes he "liked" my posts.
Everyone likes to get "likes," but I was especially happy when I saw his name below one of my posts.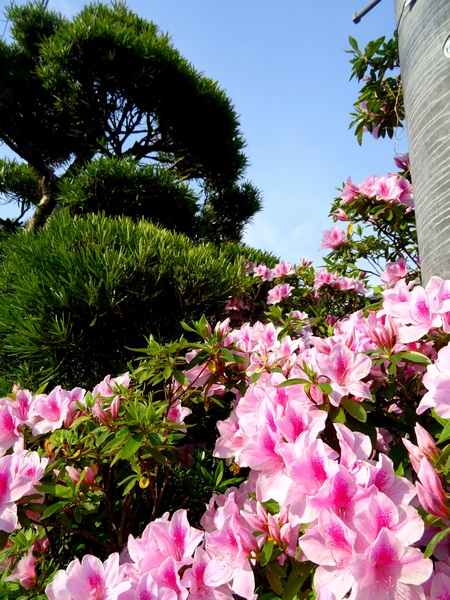 I knew nothing of his personal life, nothing of his views on political issues, but somehow, for a little while, I felt close to him. I realized this before he passed away, but sadly I have realized it more keenly since.
I won't write his name here, I don't know if his family and close friends would want his name on my personal and public blog, but I would like to express my heart-felt condolences to them anyway.
From far, far away, it struck me that he had a knack for seeing things—and for sharing with others what he had seen. I was grateful for that.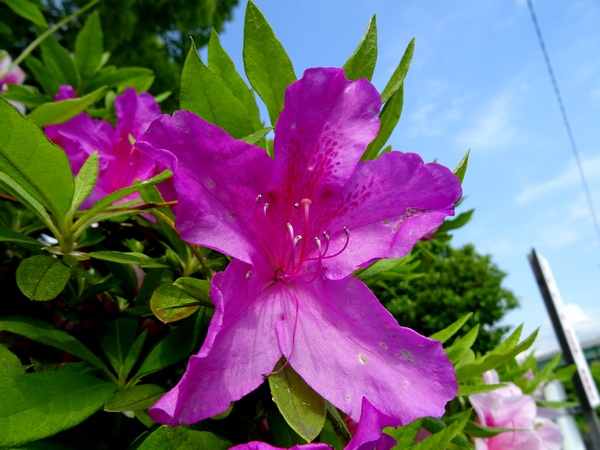 Perhaps a silly poem, I don't know, but I offer it sincerely.
My good friend . . . he passed away.
All the while . . . the azaelas stayed ablaze.
Unlike me, they stood unfazed.
Oh, those colors . . . how they did amaze.
Then I . . . could see . . . all . . . he meant to me.