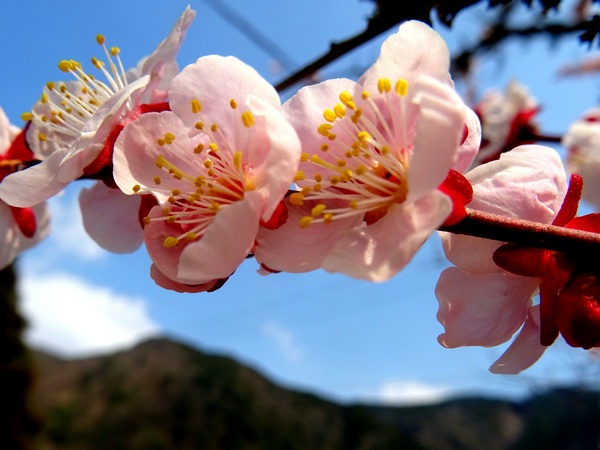 One of the good things about living on a temperate plain on Japan's Pacific coast is that you're never too far away from the mountains. Thus, you can enjoy two seasons at the same time.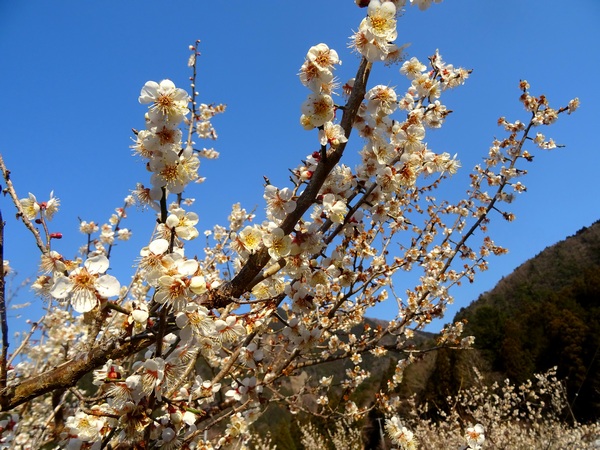 The plum's in my garden started blooming before the New Year began, and the blossoms have long disappeared here around town now that it's mid-March, but just today, up in the mountains, in the town of Umegashima, they were holding their plum blossom festival.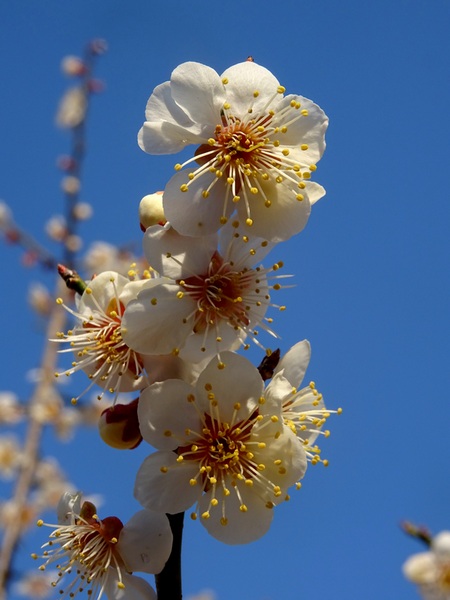 We got there about eight—when the skies were bright and clear.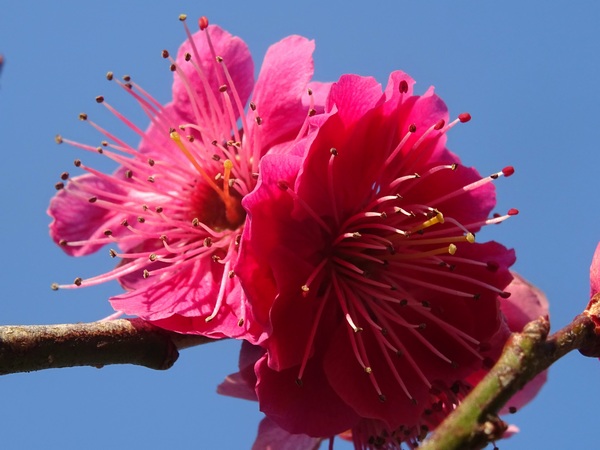 Plum blossoms love to pose.  Raise their chins. Flutter their eyelashes.
In town today, the temperature went up to about 17 degrees Celsius (about 62 degrees Fahrenheit).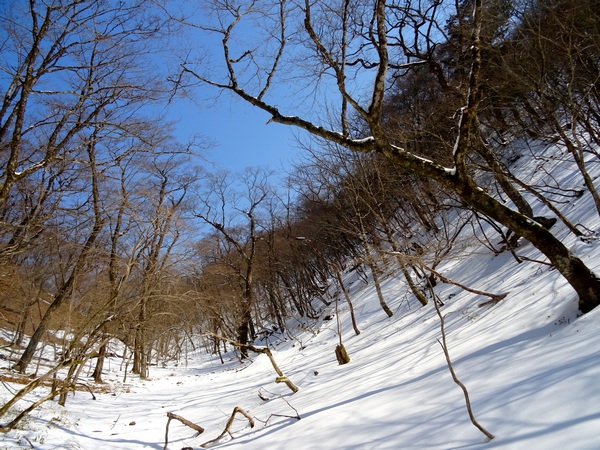 But the hike we took up from the town of Umegashima to the Abe Pass was snow most of the way.
In March, in the snow, you're bound to meet a lot of hearty snow hikers.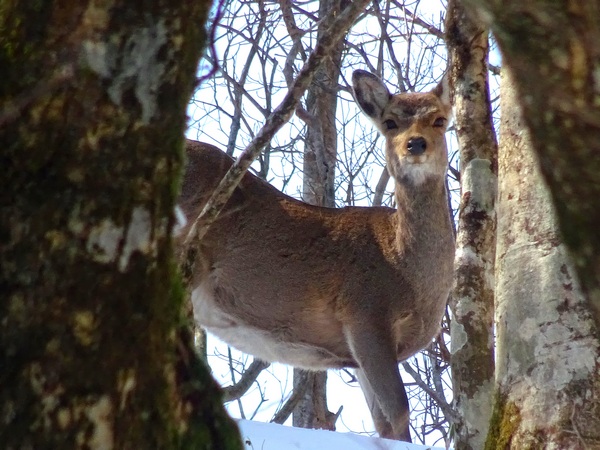 As we were walking the creek up toward the pass, two deer jogged down the slope to our left, down to the creek, saw us, then tore up the slope to our right, up to the ridge.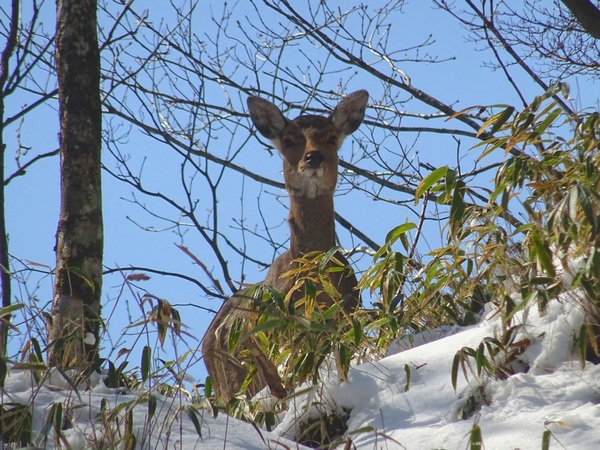 When they were down by the creek, they were terrified of us. When they were up on the ridge, they stood nonchalantly, studying us leisurely. They knew we weren't going to run them down up that slope. Everyone feels better on a mountain. Everyone likes to see things spreading out beneath them.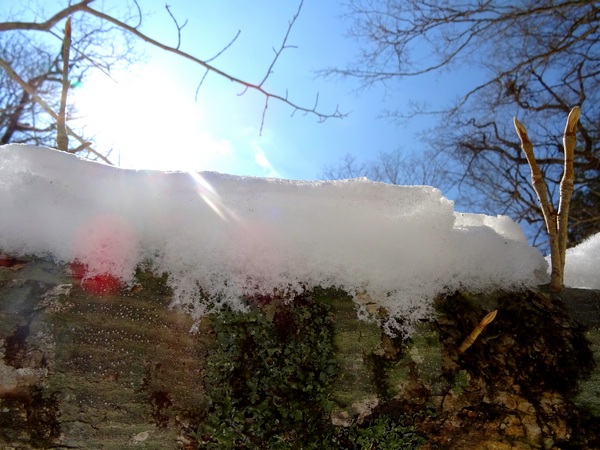 Everyone feels a part of everything—and safe—atop a mountain, or at least, up on a ridge.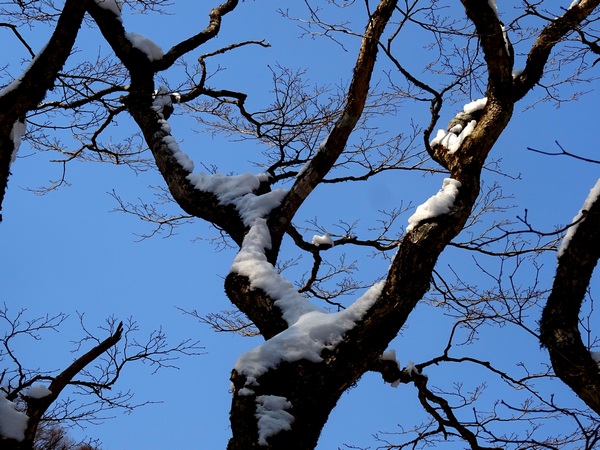 Of course, the hot springs were ready for us when we came down—and because we'd only been on the trails for about four hours, we had plenty of daylight on the way home.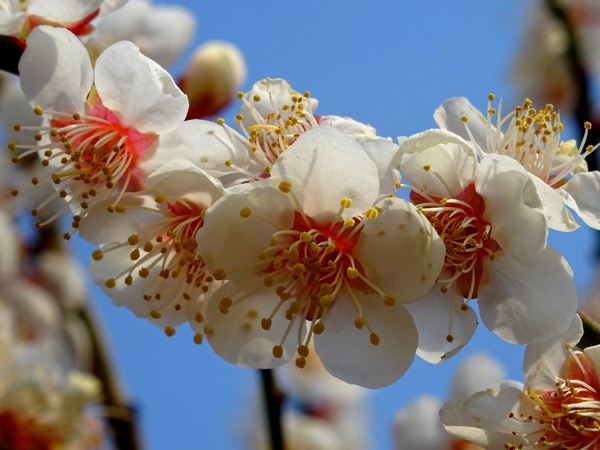 Plenty of time to walk among the plums again.