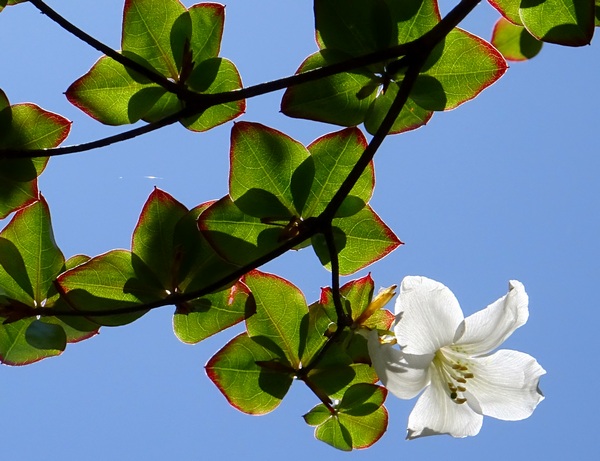 A couple of weeks back, we had seen the yashio trees in the grey. A few days ago we managed to see them in the blue. Two different ways of looking at the yashio.
I once heard of a man who sung of thirteen ways of looking at a blackbird.
When I saw the yashio in the blue, I wondered, "Just thirteen?!"
**********
NINETEEN WAYS OF LOOKING AT THE YASHIO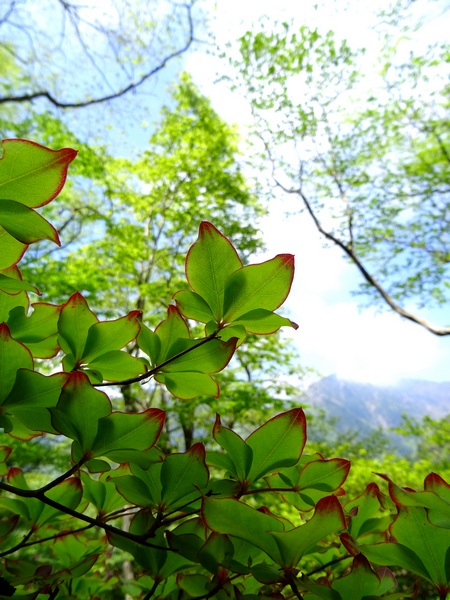 I
Why only nineteen ways of looking at the yashio?
I haven't had much time–
And I am very small.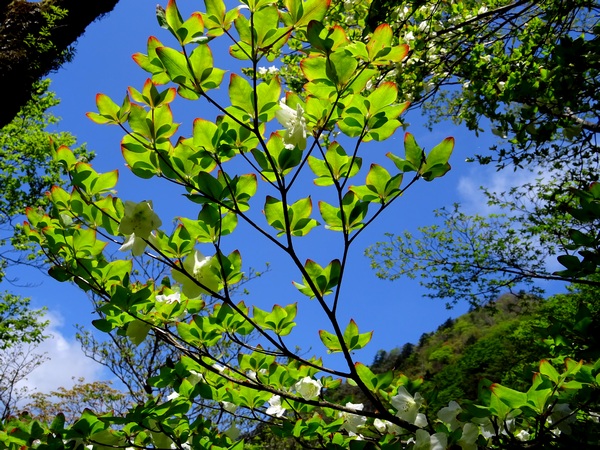 II
Was it frustating, trying to take the photo of the yashio swaying in the breeze?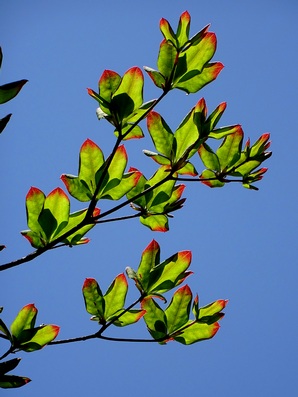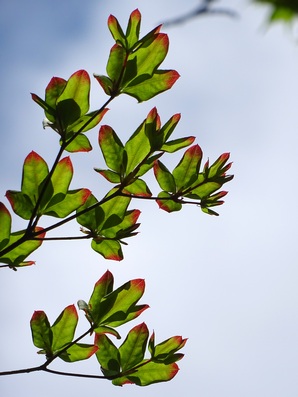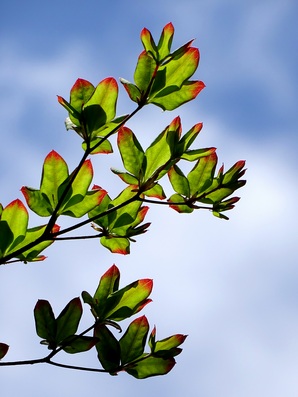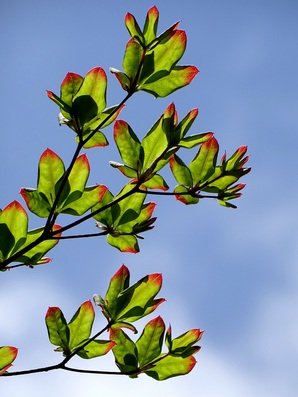 III ~ VI
Yoyu.
 A little leeway. A little time to spare. A bit of elbow room.
A few seconds in which you can choose to leave—or linger.
The view expands, evolves, develops, disappears.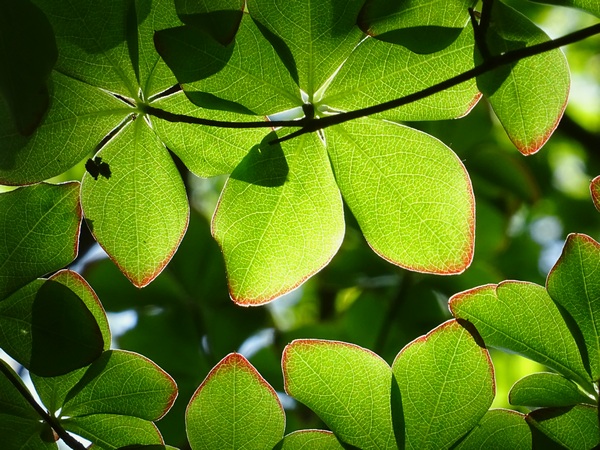 VII
Much to see . . . between the leaves of the yashio.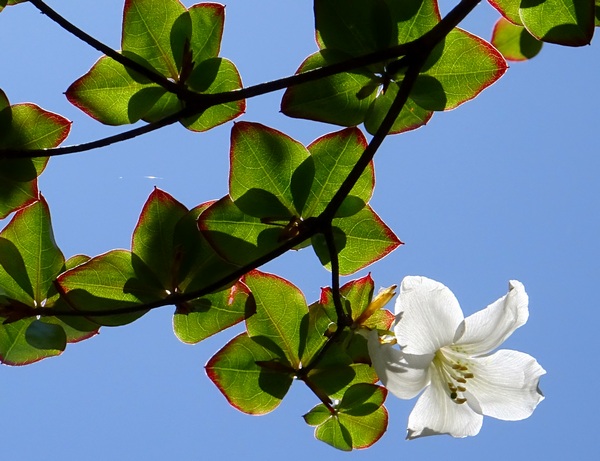 VIII
A flower.
Leaves with a flower.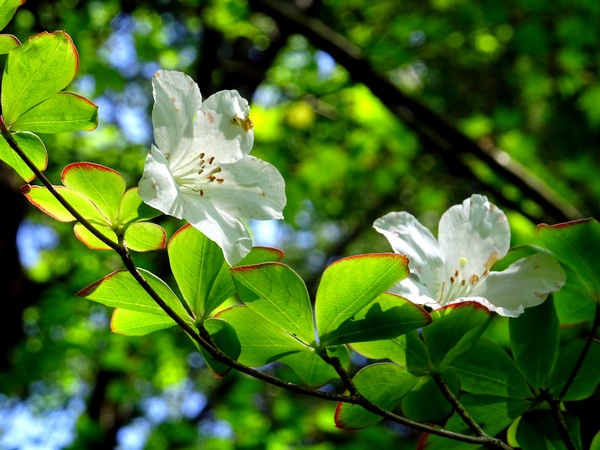 IX
On the mountain, the shijukara flit frenetically.
The eye can hardly keep up with them.
The eye cannot move slow enough to see the frenetic movement of the yashio as they journey to where we all journey—
The light.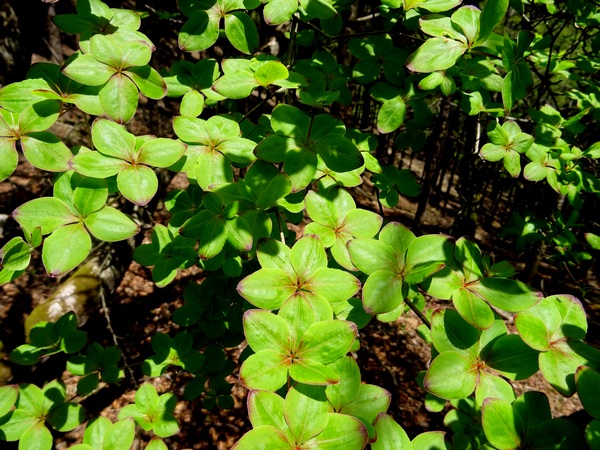 X
Stand where you will, the yashio know the way around you.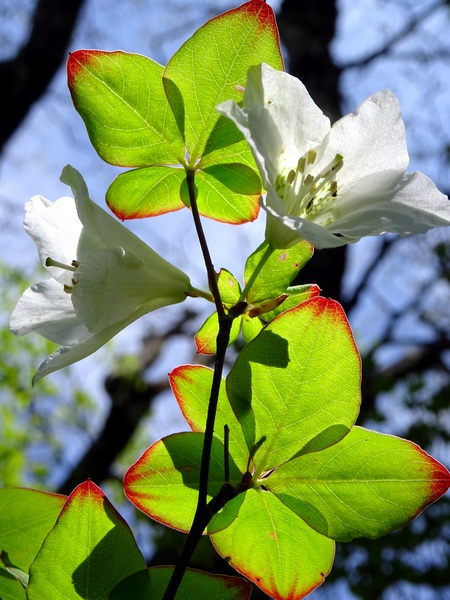 XI
Plum blossoms are bursting open now.
White-eyed birds are sucking at the source.
Cherry petals soon will paint the sky.
The yashio will give us reasons why.
Red-tipped leaves will glisten like the stars.
It's bound to give our closed-up hearts a jar.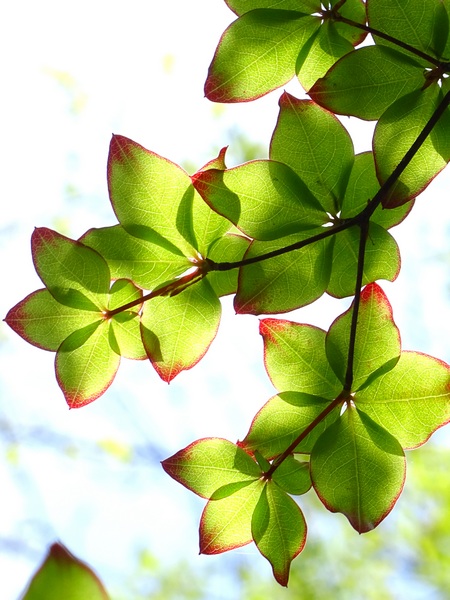 XII
What was just behind the yashio?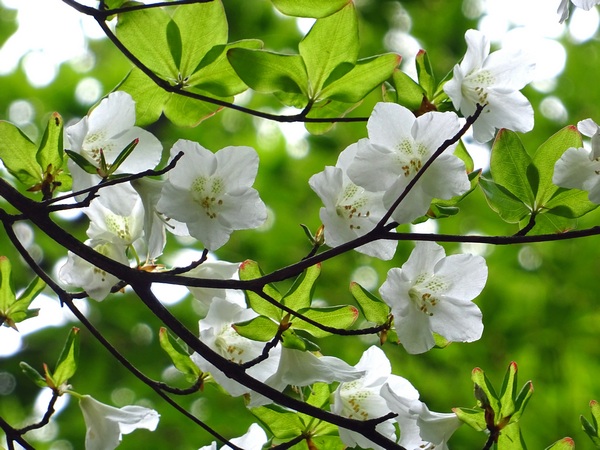 XIV
We sat upon a tree that had bent down low beside the trail for us.
We looked at the yashio blossoms, peered into the centers,
Read the green braille on each petal
As the bees do.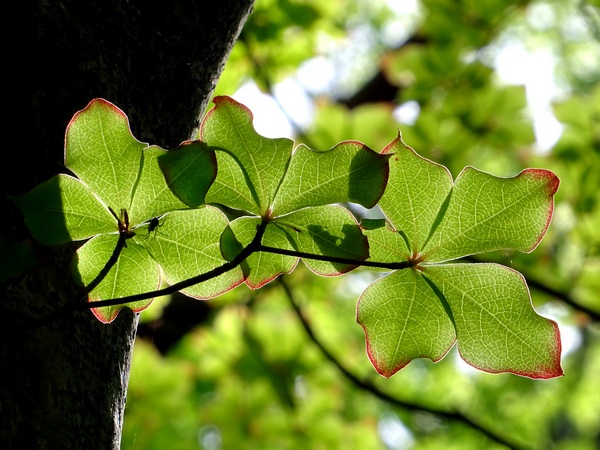 XV
A shadow—perception's knife.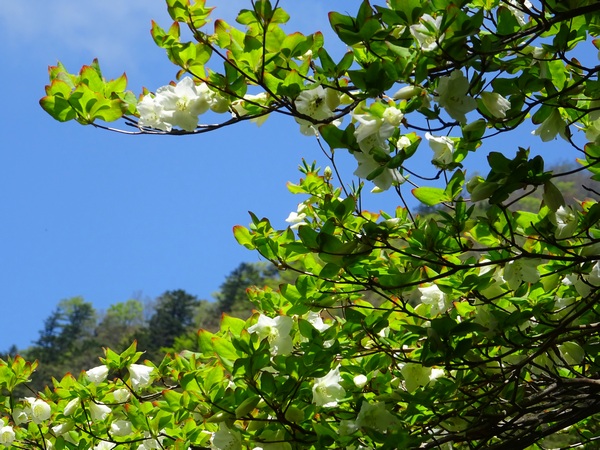 XVI
We were not sweating,
Not panting.
The climb up the ridge where the yashio bloom
was not a climb at all—
not on this magical day
in the magical month of May.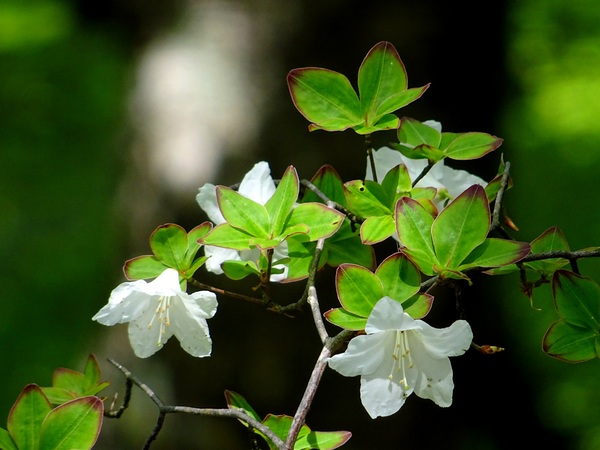 XVI
She said,
I'm so glad you've come along with me.
I said,
I am so glad you have come along with me.
Neither of us spoke words.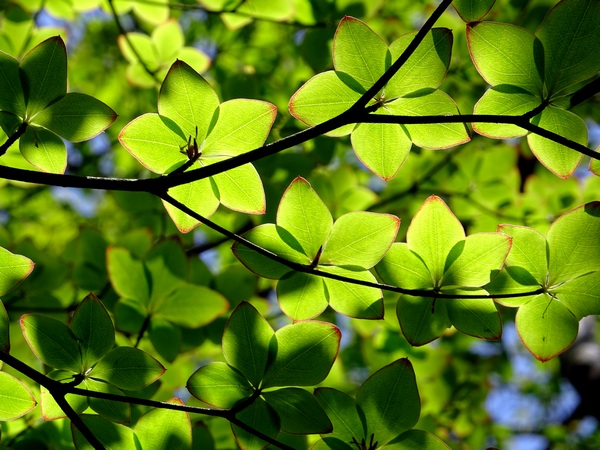 XVII
Look, Jane, look.
Look, Dick, look.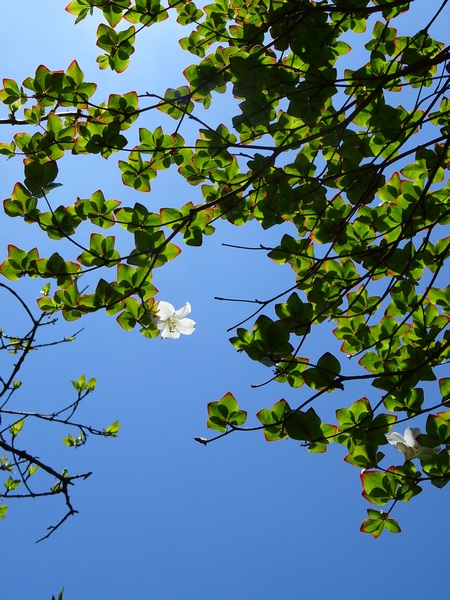 XVIII
Pot luck.
We've brought the oxygen—
Decorated the table.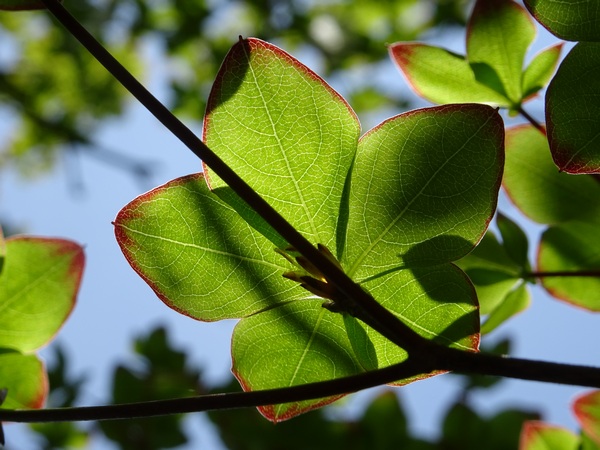 XIX
Respiring, inspiring—with the yashio, breathing.