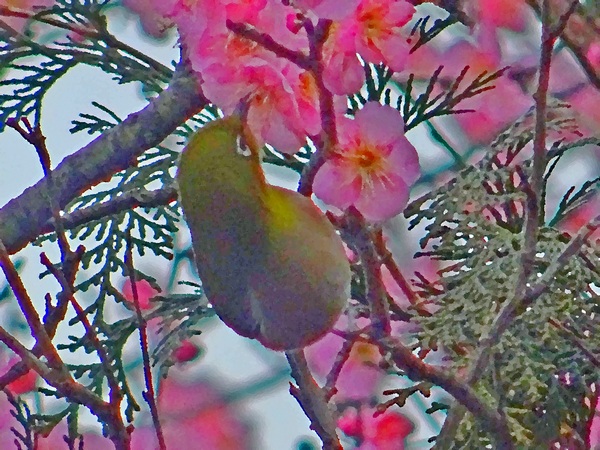 Off to work. Bicycle commuting.
Fortunately, we've got some yoyu (余裕), that is, spare time, time to go slow and let our brains breathe. . . . So when we spot, a hundred meters or so off our left shoulder, the mountain plums blooming, blooming just in front of the bright spring green bamboo, we can, with no worries, make a little detour.
Yes, we've left home a little early, so we can make a detour like this if we want to, and still get to work on time. We're on our bicycle, so we don't have to worry about the road getting congested.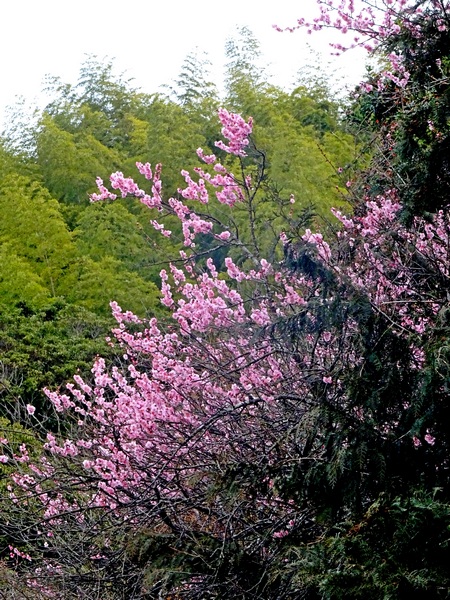 The plum tree is up on the mountainside, so let's be content to take a few pics from below.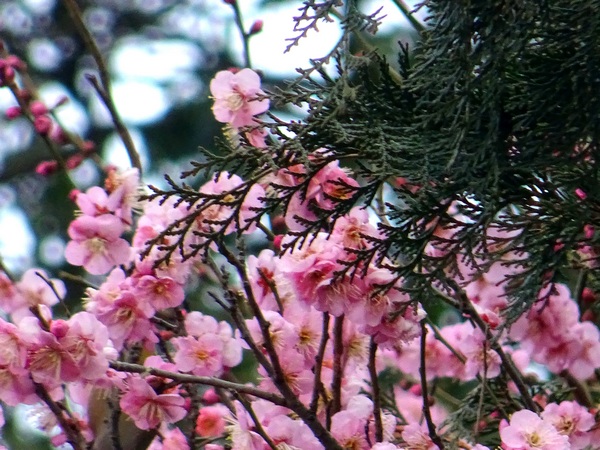 Our modest camera can zoom in a bit, but maybe not as much as we'd like–and not with as much precision as we'd like . . .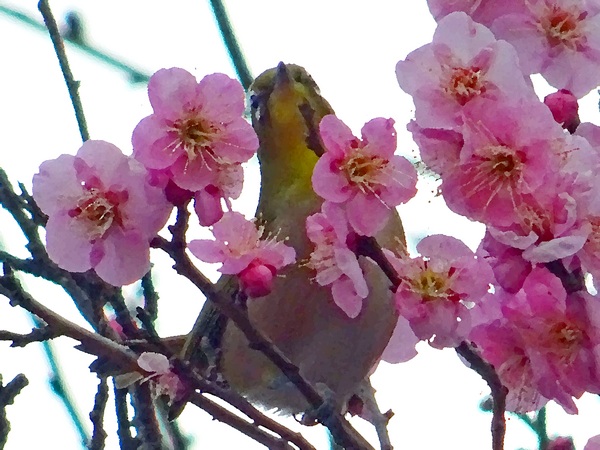 . . . so when we spot movement in the tree, little birds flitting about, we can't zoom in enough, and all we can take are  fuzzy grey shots.  We look at a shot we've taken on our camera screen and see the vague outline of a bird—but none of it's natural color.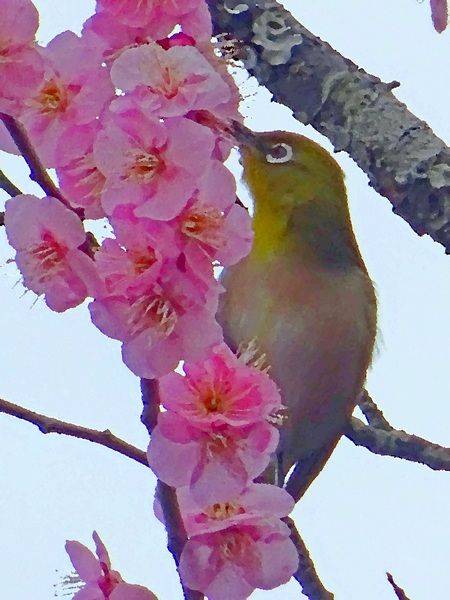 When we get home, we can use our software and remove most of the dark shadows .Then the colors of the mejiro (the white-eyed) will appear. We can make each shot a little less like a photograph, a little more like a painting, hide the blurry, grainy aspects of the original–pretend that we'd never hoped for a crystal clear shot.
But now we're still standing under the tree. If we're going to see the lovely color of the mejiro, well, we'll just have to imagine it.
Fortunately, that's not so hard to do.
We've got some pretty good software, too.
Sometimes, though, you need a bit of yoyu to remember that.